20 Jan

DATE 2020

March 9-13, 2020, Grenoble (France)

Design, Automation and Test in Europe Conference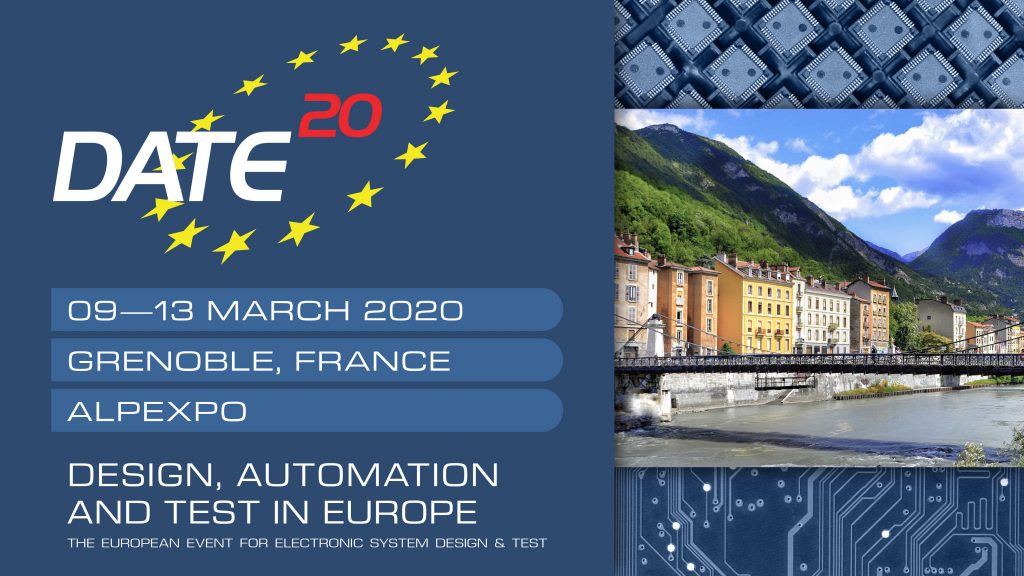 The 23rd DATE conference and exhibition is the main European event bringing together designers and design automation users, researchers and vendors, as well as specialists in the hardware and software design, test and manufacturing of electronic circuits and systems. DATE puts a strong emphasis on both technology and systems, covering ICs/ SoCs, reconfigurable hardware and embedded systems, and embedded software.
The five-day event consists of a conference with plenary invited papers, regular papers, panels, hot-topic sessions, tutorials and workshops, two special focus days and a track for executives. The scientific conference is complemented by a commercial exhibition showing the state-of-the-art in design and test tools, methodologies, IP and design services, reconfigurable and other hardware platforms, embedded software, and (industrial) design experiences from different application domains, e.g. automotive, IoT, wireless, telecom and multimedia applications.
Discover more