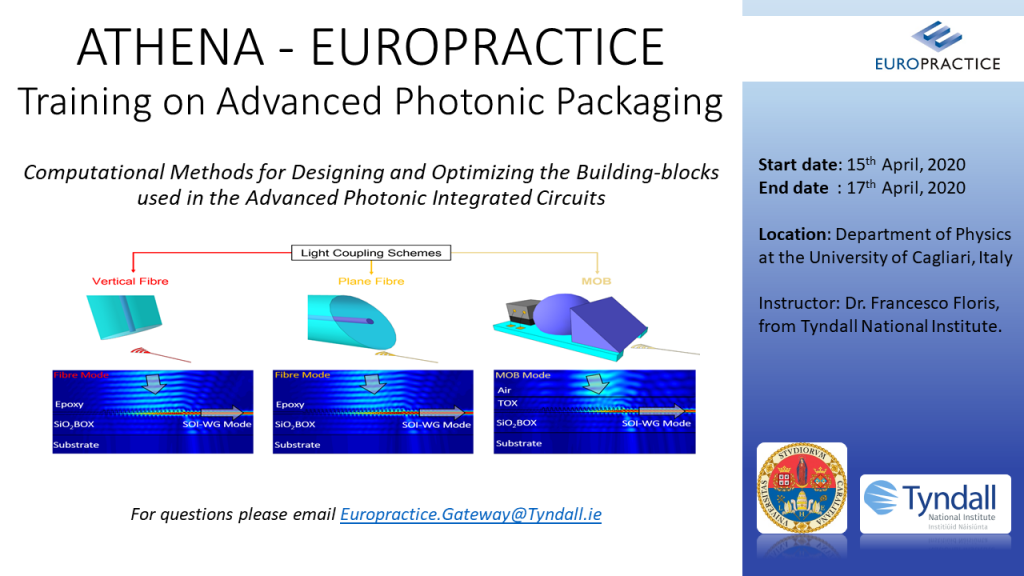 Integrated photonics is an emerging disruptive technology with a sustainable multibillion-dollar-per-year commercial market and due to the increasing number of companies specialized in integrated photonics, it is expected that a large number of job opportunities will be created in this industry. As the technology gets mature there is a need for highly specialized experts in integrated circuit design, fabrication for high-level packaging and testing of next-generation devices.
This course is focused on the explanation of the computation approaches used to design and optimize high-quality building-blocks used in the most advanced state of the art Photonic Integrated Circuits (PICs).
The PIC optimization looks at the complete design cycle, from the initial idea to the realization techniques till the final working procedures.
In this 3-day program the participant will learn about:
Introduction to computational methods for integrated photonics
Data analysis and result interpretation and discussion
The FDTD method for the full solution of the Maxwell equations in the space and time domain
Full Design and Optimization of the main Building-blocks used in the Advanced Photonic Integrated Circuits
Hands-on sessions for solving practical exercises
Full Design and Optimization of a Grating Coupler
This course is suited for Engineers, Physicists and Engineering Managers who are interested in computational methods for design and optimization of integrated photonic circuits. Furthermore, this course is of great interest to Master's Degree and Ph.D. students working on the electromagnetic wave/field propagation in photonic devices.
Here you can find the training program and other information:
Register & More