LEUVEN (Belgium), January 16, 2023 — The European research centres imec, UKRI-STFC, Fraunhofer IIS, Grenoble INP and Tyndall National Institute announce that they have secured funding for the EUROPRACTICE services until September 2025. EUROPRACTICE provides the full range of microelectronic services needed to design, fabricate, package and integrate microelectronic circuits to European universities, research institutes and industry. The project named Research, Entrepreneurship, Training, IP-exchange & Chip pLatform of EUROPRACTICE Services (RETICLES) was granted under the Key Digital Technologies Joint Undertaking. It will nurture the further growth of the design ecosystem in Europe, building on the existing EUROPRACTICE platform and extending it with new services and technologies.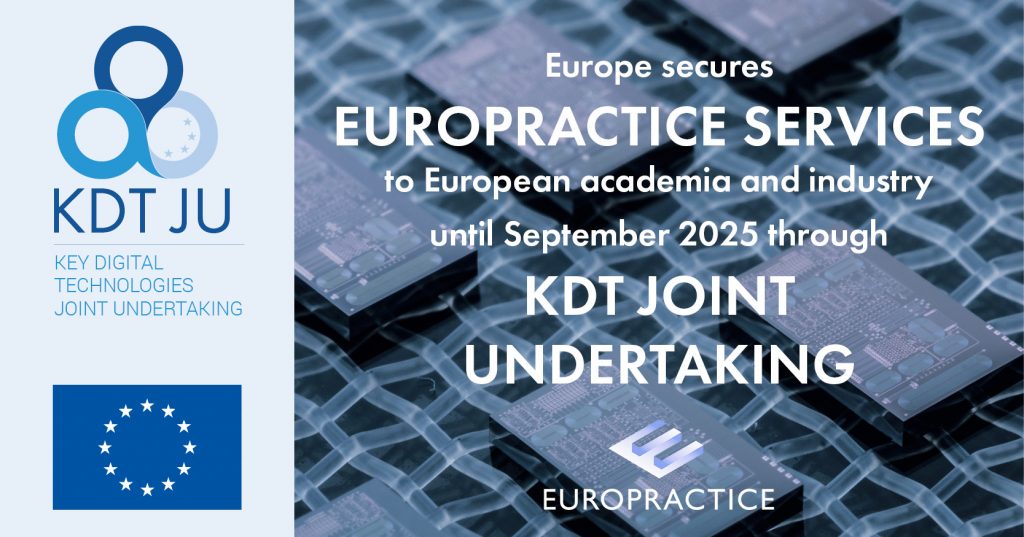 Launched almost 30 years ago, EUROPRACTICE is now a well-established and widely used platform that provides European academia and SMEs with a full range of microelectronic services needed to design, fabricate, package and integrate microelectronic circuits. The service includes affordable access to industry-standard design tools, access to a wide range of fabrication technologies (multi-project wafers and small volume production of ASICs, photonics, MEMS, microfluidics and more), full technical support and training.
The RETICLES project will build upon the EUROPRACTICE platform and extend it to meet new technology challenges and further support semiconductor sovereignty for Europe. Design efficiency will be enhanced through design reuse and establishing design IP exchange repositories. Design in the most advanced technologies will be enabled with the appropriate design tools and new Cloud-based solutions. The creation of smarter integrated systems will be stimulated through advanced system integration of dissimilar semiconductor technologies and chiplets.
RETICLES aims to enhance the semiconductor ecosystem in Europe. Stakeholders in the European semiconductor market will benefit from the growing talent pipeline enabled by comprehensive up-skilling and re-skilling training courses. European research centres and pilot lines will be supported by offering their emerging technologies through the platform. A breeding ground for deep-tech start-ups will be provided by supporting the subsequent commercialisation of academic research and lowering the barrier to advanced design tools, leading-edge semiconductor technologies and bespoke training.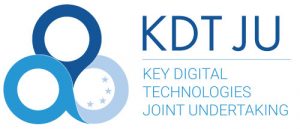 RETICLES has received funding from the Key Digital Technologies Joint Undertaking (KDT JU) under grant agreement nr. 101096239. The KDT JU receives support from the European Union's Horizon Europe's research and innovation programmes and participating states are Austria, Belgium, Bulgaria, Croatia, Cyprus, Czechia, Germany, Denmark, Estonia, Greece, Spain, Finland, France, Hungary, Ireland, Israel, Iceland, Italy, Lithuania, Luxembourg, Latvia, Malta, Netherlands, Norway, Poland, Portugal, Romania, Sweden, Slovenia, Slovakia, Turkey.

About EUROPRACTICE
EUROPRACTICE is a consortium of research organisations that provides European industry and academia with a platform to develop electronic circuits and systems. For nearly 30 years, the consortium has offered affordable access to prototyping and volume production services in a wide range of technologies, including ASICs, MEMS, Photonics and more. For future generations of engineers, EUROPRACTICE has provided design tools and a broad training offer ensuring the growing digital economy in Europe. The consortium consists of five partners, namely imec (Belgium), UKRI-STFC (UK), Fraunhofer IIS (Germany), CIME-P from Grenoble INP (France) and Tyndall National Institute (Ireland). Over the years, EUROPRACTICE has been supported by the European Commission, which allowed expansion into new markets and continuation of the high-quality service to more than 600 academic institutions and over 300 SMEs.