17-19 April, Antwerp, Belgium 
Design, Automation and Test in Europe Conference – 2023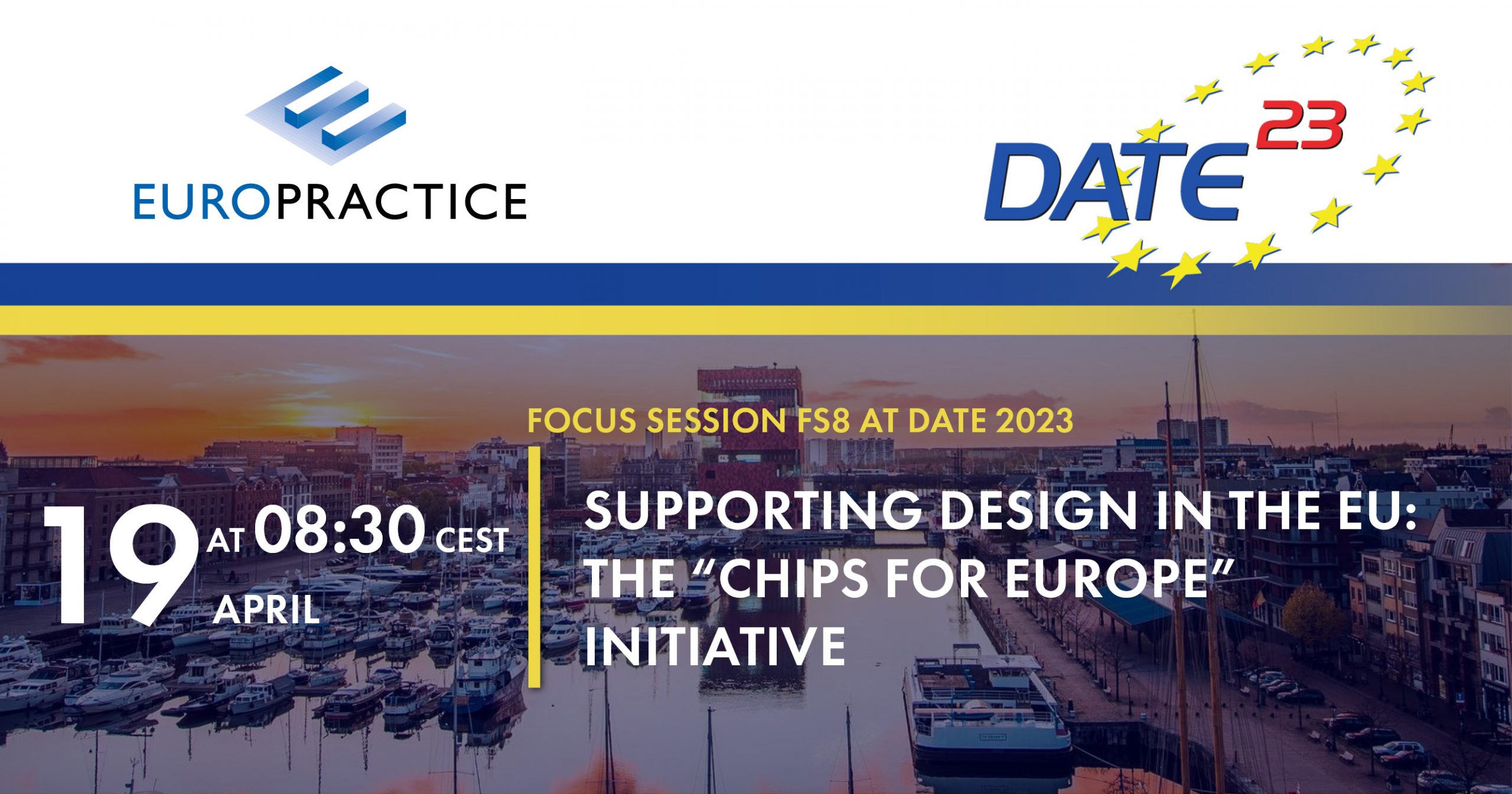 Are you interested to learn how EUROPRACTICE will evolve in the coming years? Then join the F8 Focus Session Supporting Design in the EU: the "Chips for Europe" Initiative  on 19 April at 08:30 CEST.
Authors
Marco Ceccarelli (European Comission)
Romano Hoofman (imec)
Abstract
The European Chips Act foresees over EUR 11 billion of public support for the "Chips for Europe" Initiative. Chip design is one of its key priorities. The initiative encompasses 5 lines of action: a cloud-based virtual design platform; pilot lines for prototyping and validation; tools and infrastructures for quantum chips; skills development and competence centres; a Chips Fund offering loans and equity investment solutions.
This open, interactive session will focus particularly on the development of the envisaged virtual design platform, which will offer easy cloud-based access to tools, library and support services to accelerate development and reduce time-to-market. The new platform will build upon the successful experience of EUROPRACTICE, offering access to IC services, prototyping and fabrication. Further, it aims at enhancing collaboration among stakeholders for the development of European technology, IP and tools, including open-source.Interventions from the audience are encouraged to exchange views on how the proposed platform can lower entry barriers, stimulate IP creation and exchange, accelerate innovation.
We encourage all interested parties to contribute to the discussion, thereby helping to shape this initiative to the benefit of the European design ecosystem.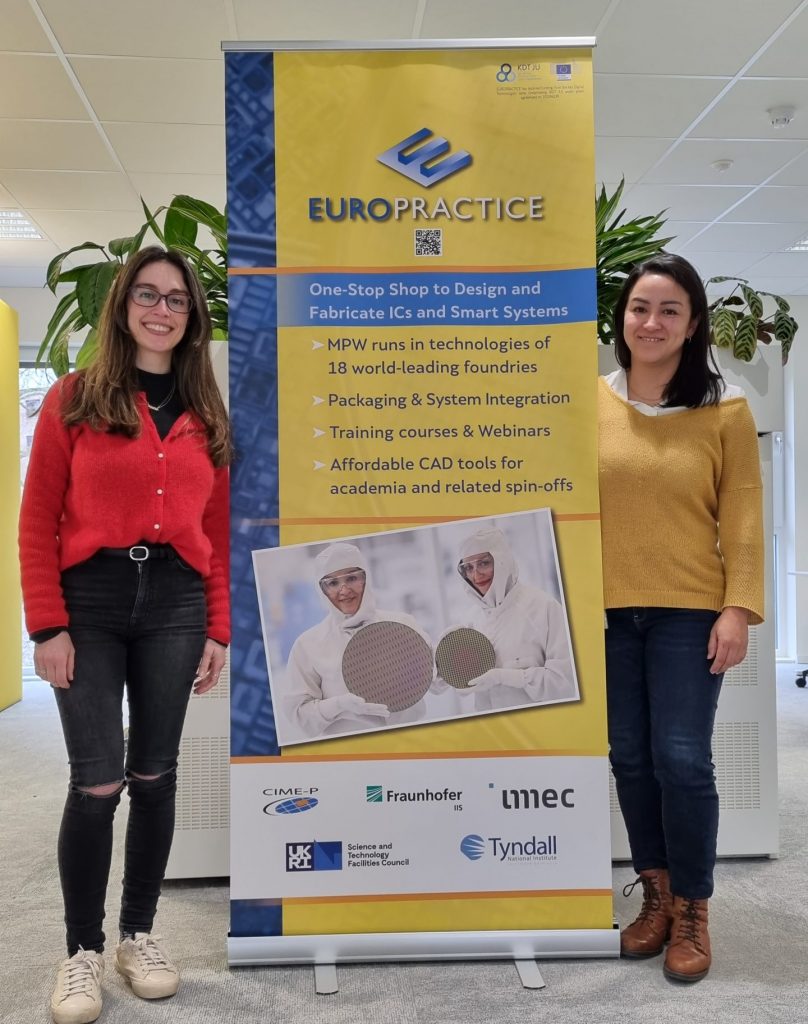 We also hope that you will stop by our EUROPRACTICE roll-up and take a look at the latest flyers about EUROPRACTICE services.