11-14 September, Lisbon, Portugal
IEEE 49th European Solid-State Circuits Conference – 2023 
IEEE 53rd European Solid-State Device Research Conference – 2023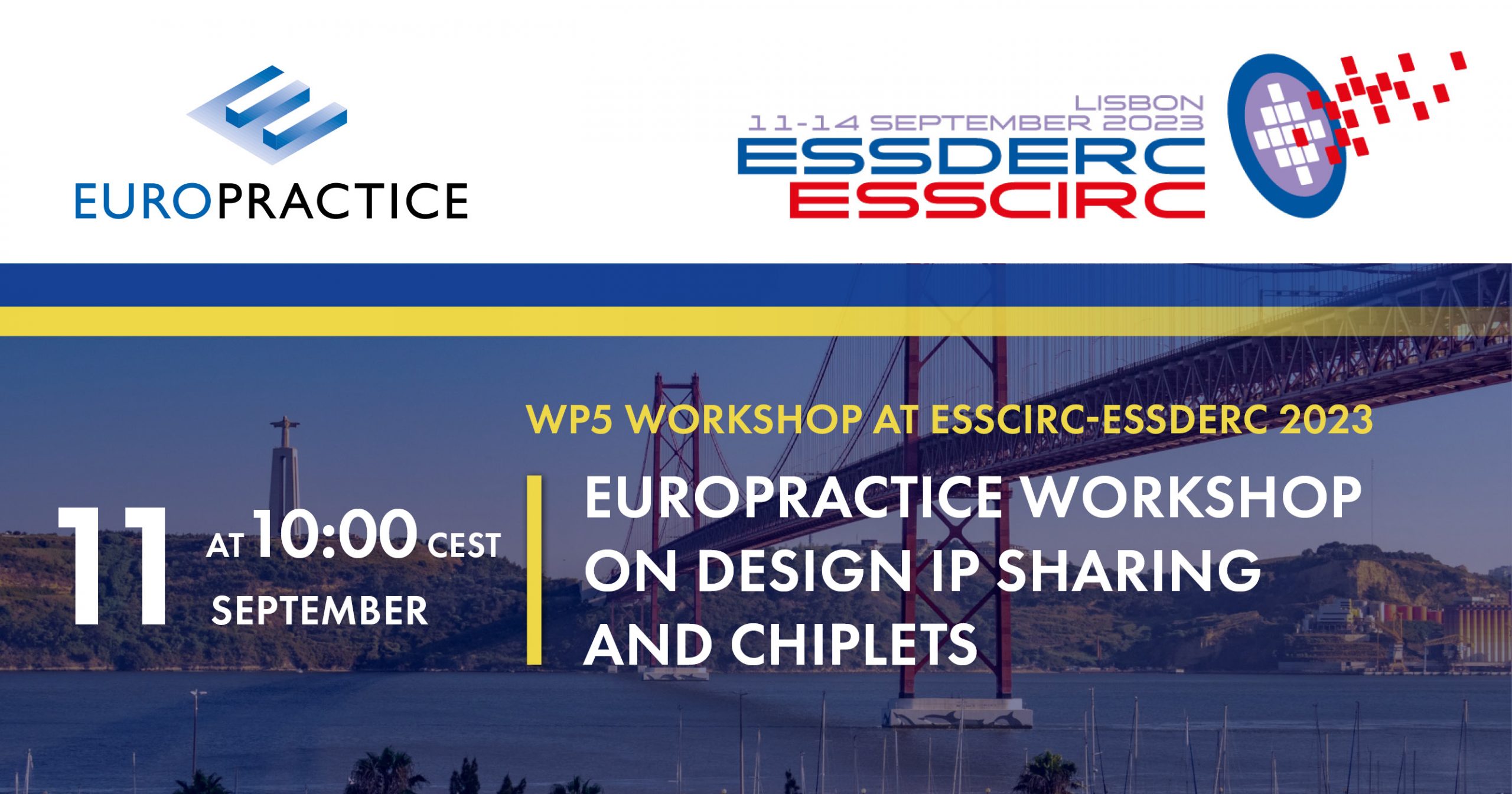 We invite you to take part in the EUROPRACTICE Workshop on Design IP Sharing and Chiplets in Lisbon, Portugal, on 11 September 2023. This workshop is part of the renowned ESSCIRC-ESSDERC 2023 conference, bringing together experts in electronic components and systems.
Join us to explore the value of design IP exchange, chiplets, open-source hardware and 3D integration in creating advanced devices. Talks include:
Introduction to EUROPRACTICE services 
Romano Hoofman (imec, BE)


Software tools for 3D implementation
Mark Willoughby (UKRI-STFC, UK)
Open-Source Process Design status and roadmap for IHP BiCMOS technology
René Scholz (IHP, DE)
Chiplets integration and micro-transfer printing
How Yuan Hwang (Tyndall National Institute, IE)
Ongoing European initiatives to share design IP through repositories.
The EUROPRACTICE and TRISTAN project cases.
Helio Fernandez Tellez (imec, BE)
We also invite you to visit our EUROPRACTICE booth (exhibit space 9, pavilion 4). Our team will be there for you during the whole conference from 11 to 14 September.
The aim of ESSDERC and ESSCIRC is to provide an annual European forum for the presentation and discussion of recent advances in solid-state devices and circuits. The level of integration for system-on- chip design is rapidly increasing. This is made available by advances in semiconductor technology. Therefore, more than ever before, a deeper interaction among technologists, device experts, IC designers and system designers is necessary.